Given whatever is happening with our planet, one small way you can help make the world a better place is to plant a tree if you have some space. To encourage more people to plant trees, we are giving away a mix of Mango, Guava, Jack fruit, Jamoon, Badam, Tamarind and other saplings.
If you have small pieces of unused land like Karthik, this is one way to transform it. You can take as many saplings as you'd need. If you know a friend who'd be interested, please do spread the word. To get the saplings, you can visit our nursery near Harohalli, Kanakpura Road. Arranging delivery of these saplings is too messy, so you'll have to visit the nursery or make your travel arrangements.
Please email [email protected] for details.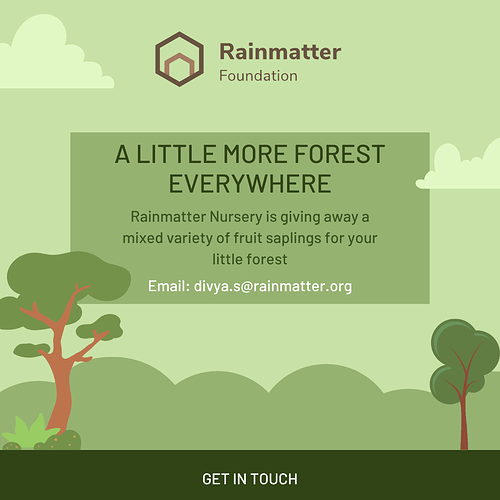 A little more forest everywhere.