We're delighted to announce our investment in Organic Mandya, which was born of a passion to change farming and farmers' lives, and have created a brand that truly represents farmers and also helps improve the quality of life and produce at the farm and in the village.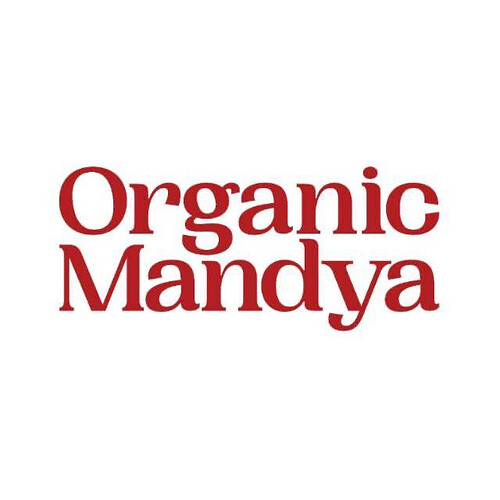 Our investment philosophy at the Rainmatter Foundation is biased heavily towards scaled, multifold impact. We believe that in Organic Mandya, we not only have a strong partner that fairly and ethically represents farmers everywhere and can bring produce and value added products from farms across our networks to an ever growing set of aware and conscious consumers.
Organic Mandya's approach to building bottom-up resilience across Mandya district has several aspects:
They have helped create kitchen gardens with saplings of fruit trees in 5,000 homes. This helps create food security, better nutrition and savings of nearly Rs 1500/month for each home!
They have helped local producer-consumer loops via the Sunday santhe in Mandya. The weekly market brings about 35 trusted sellers to over 1,000 buyers, resulting in an average of Rs 70k in sales. The effort drives and serves the immediate local demand for organic produce and millets. What's even more amazing is that OM itself does not participate here!
They have facilitated women's self-help groups (SHGs); Members meet once a month to navigate through problems such as loans, barters, value addition and even educational trips.
Free training at the OM farms is provided to 500-600 people/month to help make a livelihood from small farms using organic methods. Inputs are also shared on WhatsApp and Telegram groups. Many follow up with an apprenticeship at the farms for a few weeks. 15% of these start on their own, 5-6% sustain. A greater production of organic produce not only helps OM but also addresses better food nutrition locally, and improves small-farm viability potentially helping with reversing migration.
OM's cattle (cow/buffalo) donation has wide demand. This enables with creation of organic inputs for the farms, adds a small income from sales to neighbours, creates better nutrition as well as helps local goshalas find adopters.
OM also invests in village commons through roadside tree plantations and management; they plant between 30-50 trees/day.
We hope to also take many of their learnings and methods wider to help solve similar problems elsewhere, and move to more soil friendly farming as well as solve local resilience and food security.